Bedroom Arteah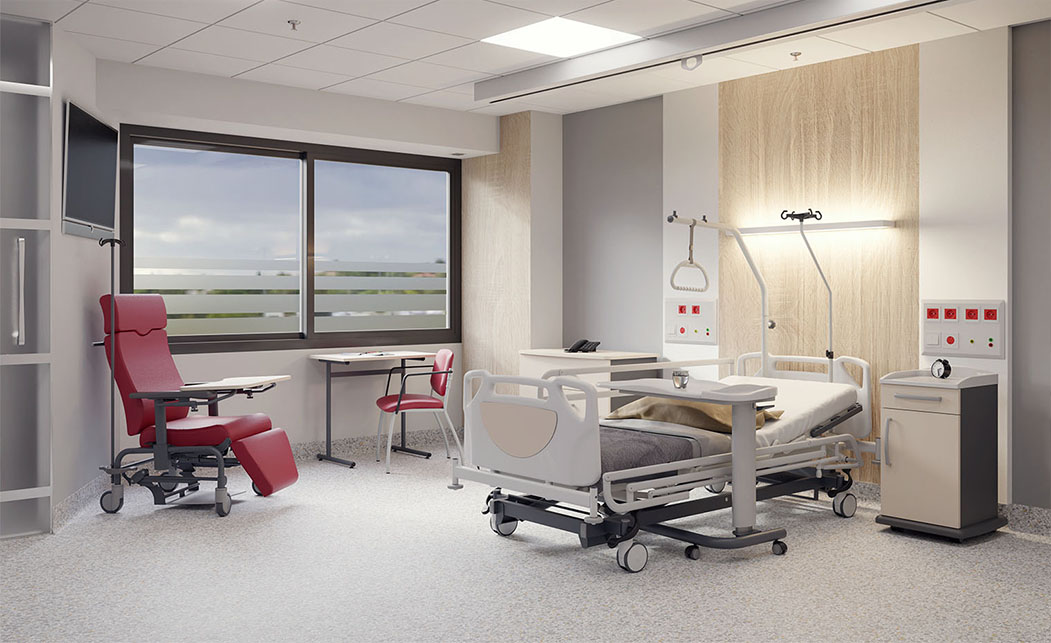 Arteah's line, with its colors aspects "Pierre de Lave" with its fronts and choices of colors, makes simultaneously restrained and tartness to your hospital room.
Bedroom Matea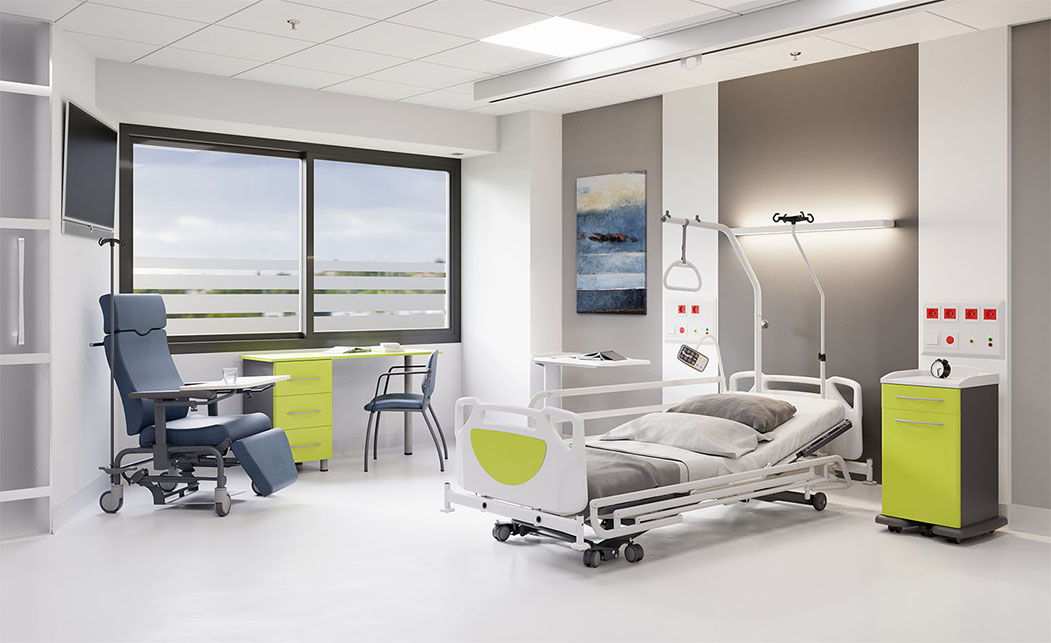 Matea's line, with its post formed and its metal curves handles, is ergonomic.
VIP Bedroom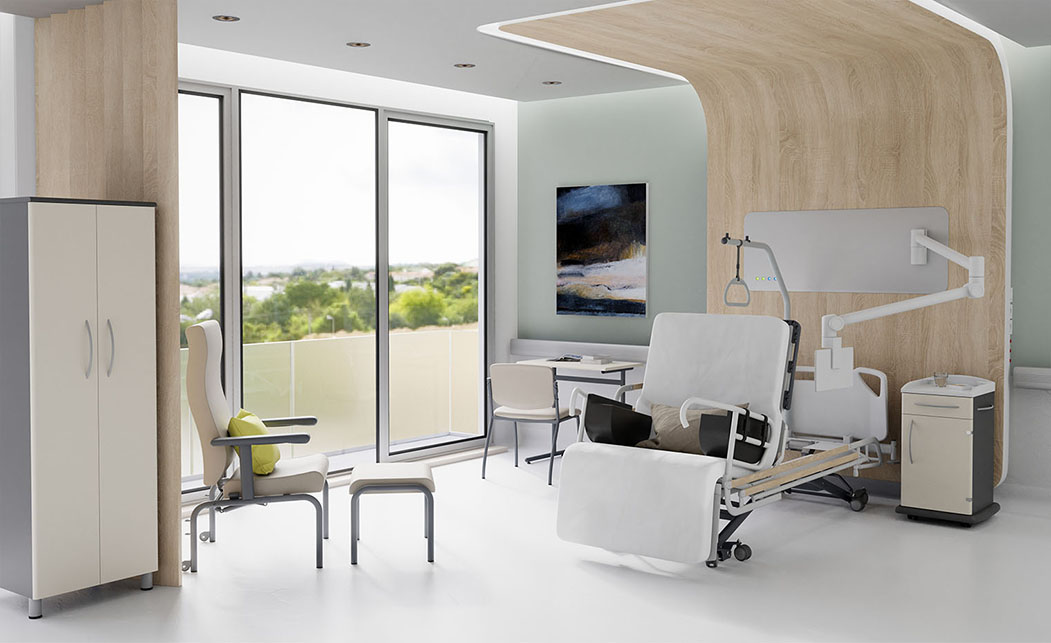 Maternity Ward Matea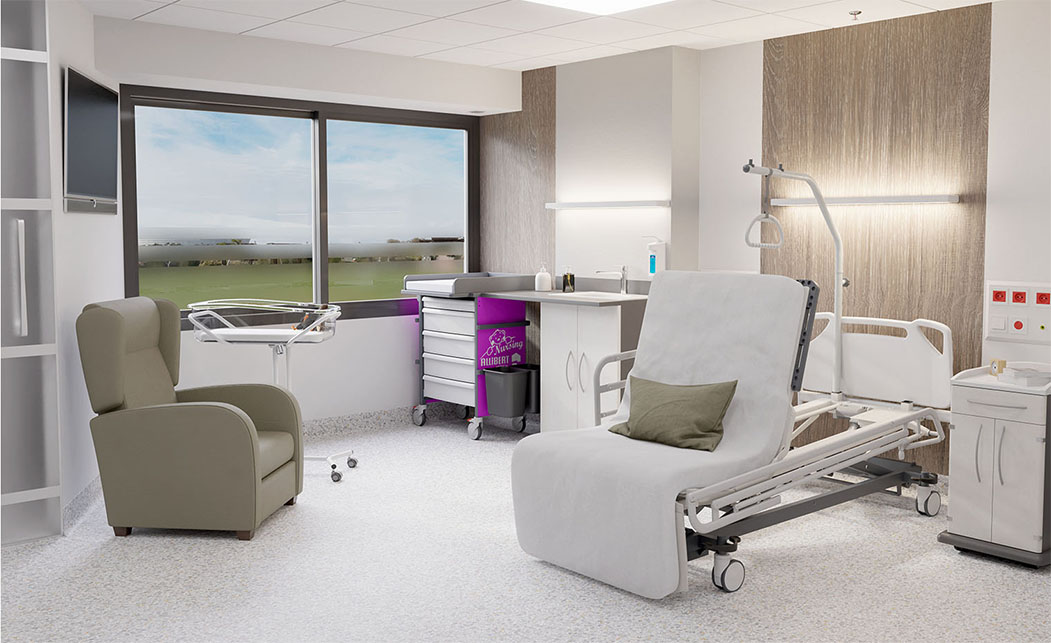 Maternity is a special environment where the whole family should be able to feel good. Our products permit take charge of as well as the mother that the baby.
Psychiatric room Arteah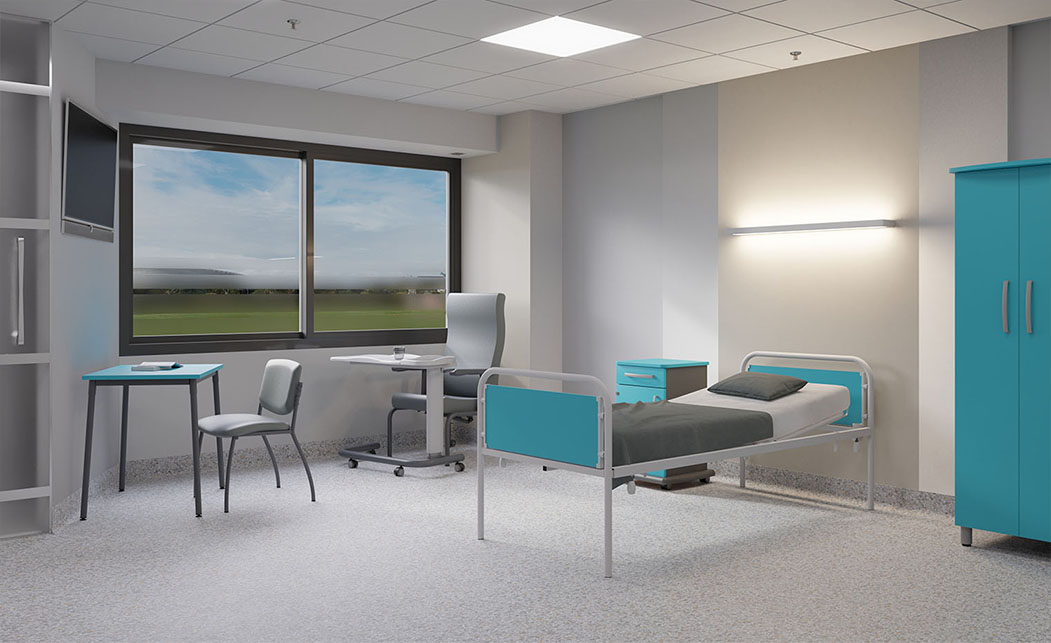 It is a particular environment. Our specific product's line allows adapting this environment.
Pediatric room Etretat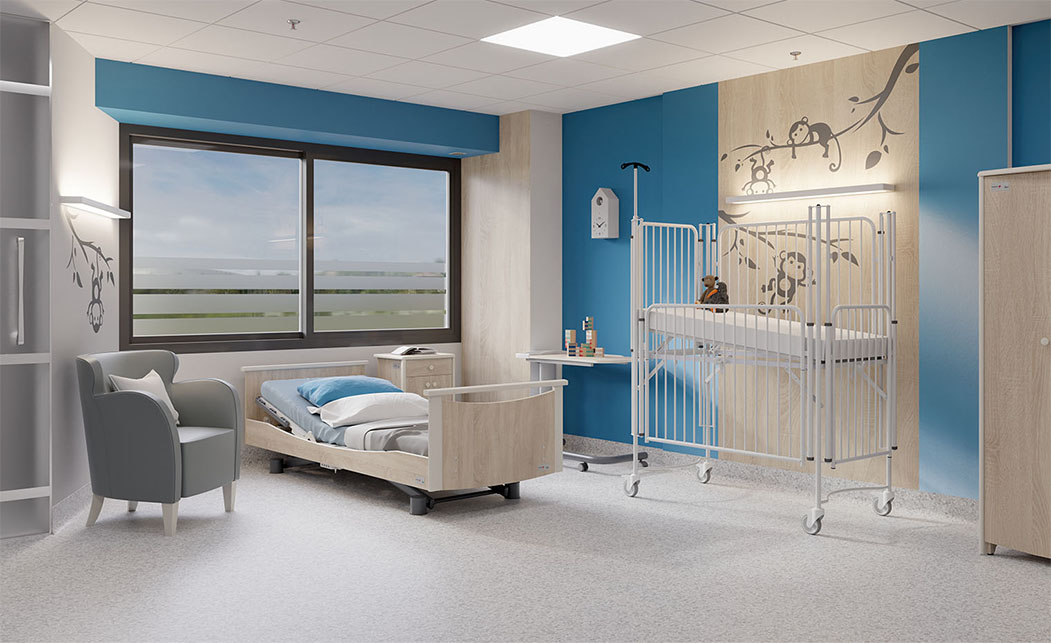 Pediatric is an environment within which everything must be done so as to make live at best the children's hospitalization. Our beds and furniture will be accommodated to this special environment.
Farmacy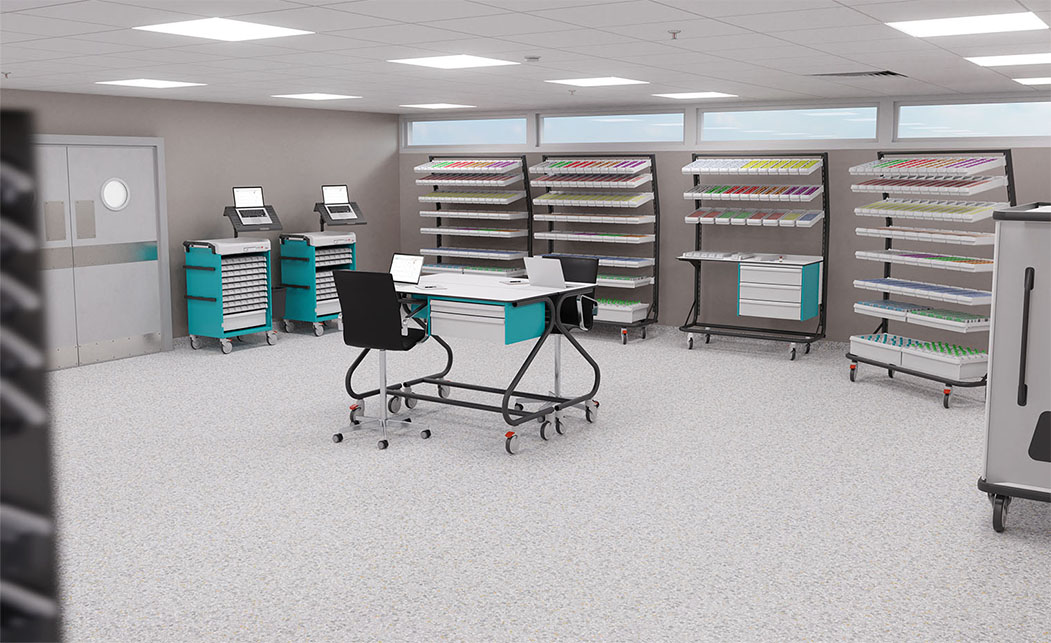 The modularity of our ranges and our element will allow to organise and adapt your working environment according to your needs
Treatment room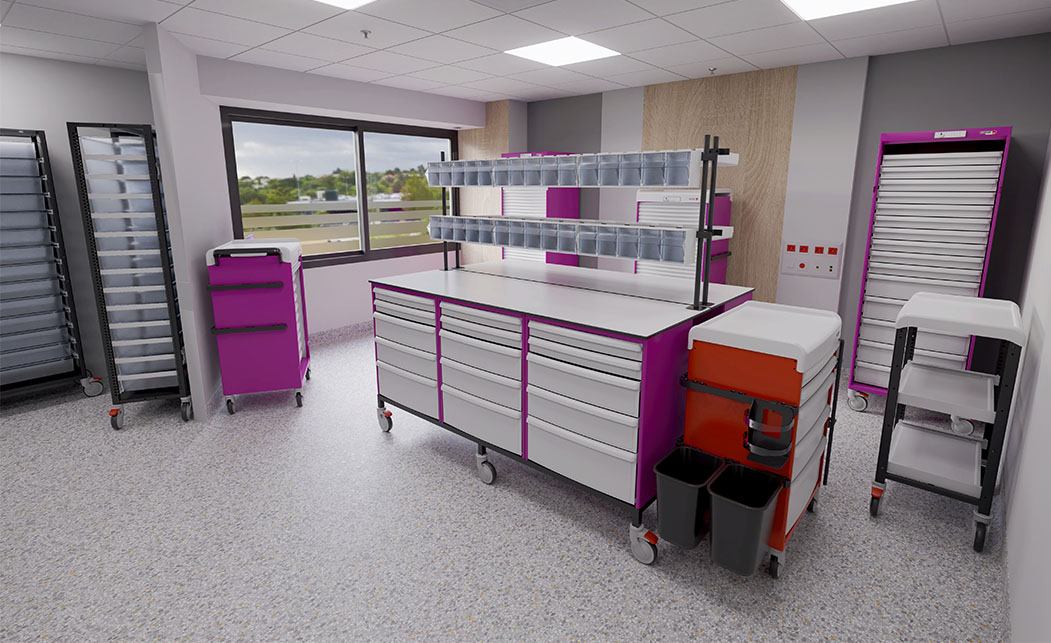 The compactness of our workstations and the modularity of our equipment create additional space to help you prepare medications with serenity.
Corridor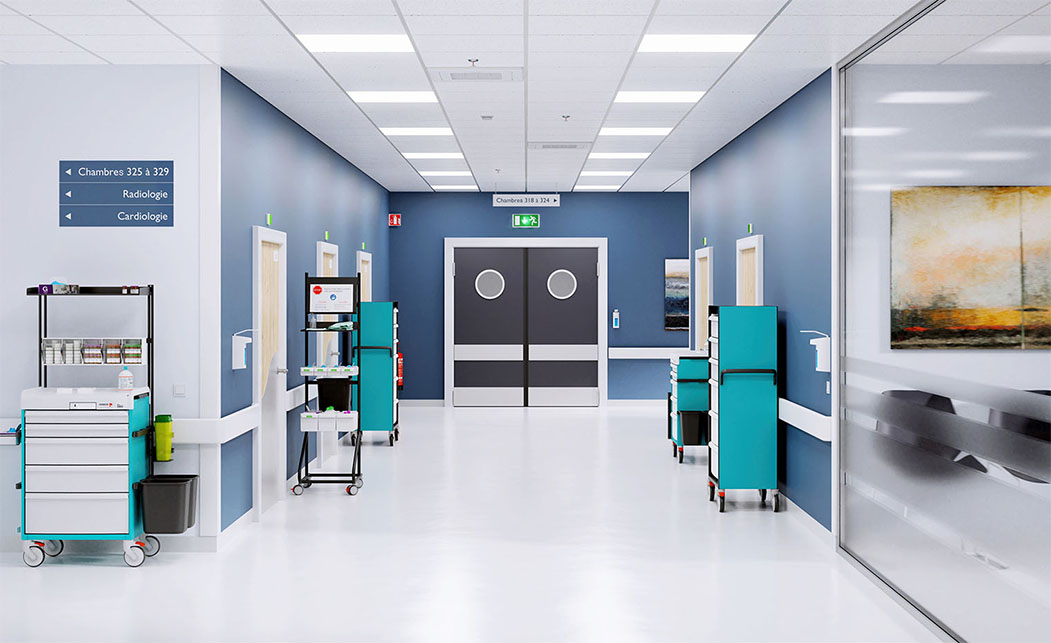 The Corridor is often a neglected place and yet so important. The choice of security facilities will allow you provide treatment and care with serenity.
Standard Ambulatory care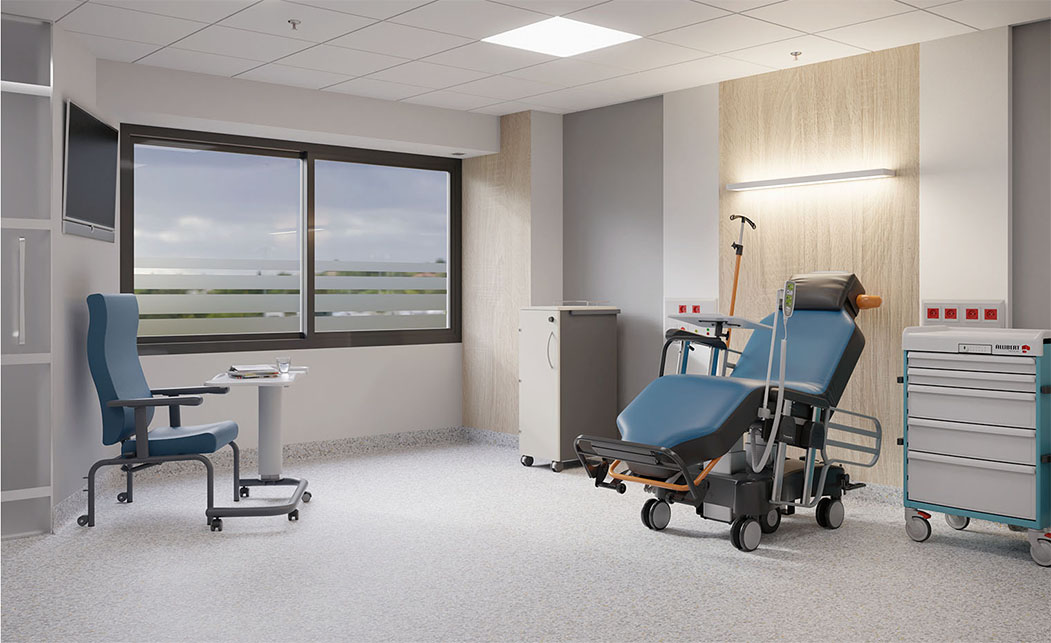 This range of products is dedicated to Ambulatory surgery departments. It has been designed to accompany the patient from his arrival to his exit the same day.
Oncological Ambulatory care
This range of products is dedicated to Ambulatory departments specialized in Oncology. The chairs are comfortable and ergonomics and the modular furniture are adapted to caregivers.
Ophtalmologic Ambulatory care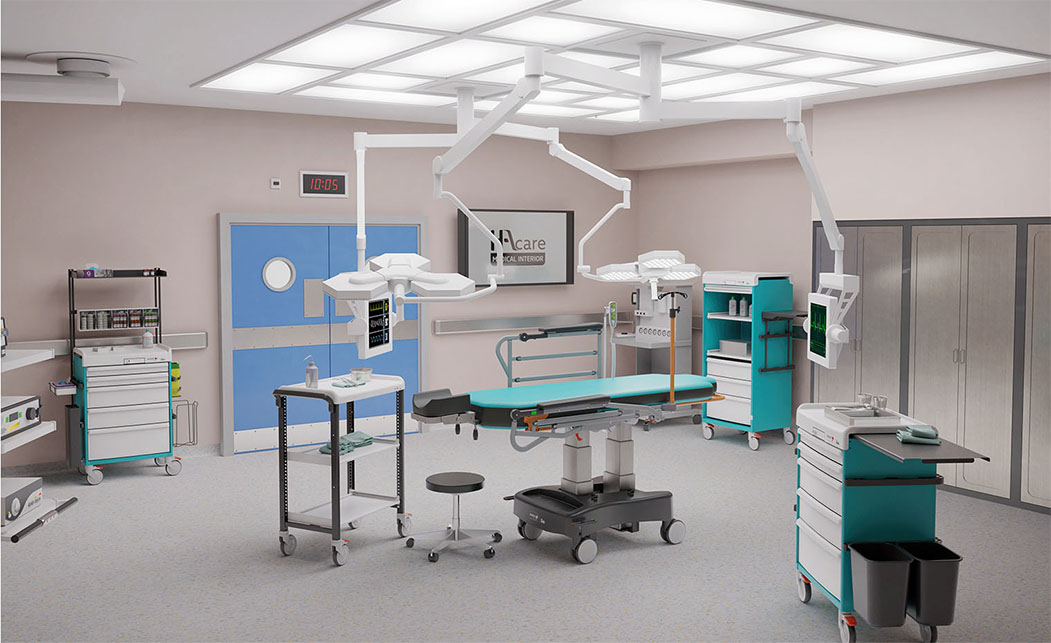 With their Ophtalmologic headrest, the Ambulatory chairs can accompany the patient until the operating room.
Orthopaedic Ambulatory care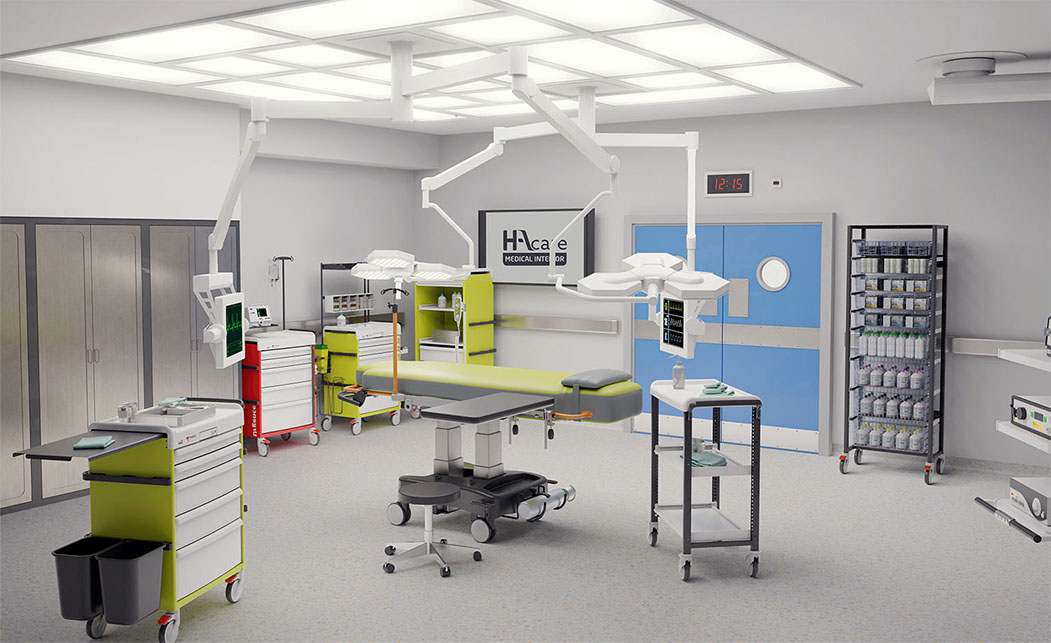 This range of chairs is dedicated to Ambulatory surgery departments specialized in Orthopaedic. They are adapted to caregivers, especially for the surgical part.
Recovery room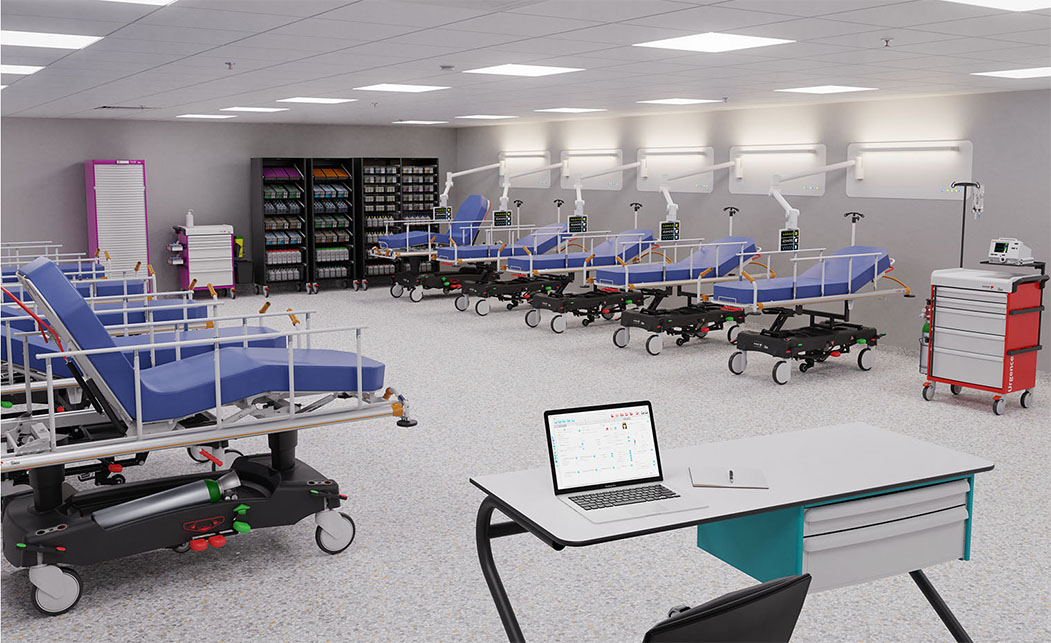 You can arrange your Recovery room according to your requirements with our complete transfer and modular furniture collection.
Resuscitation room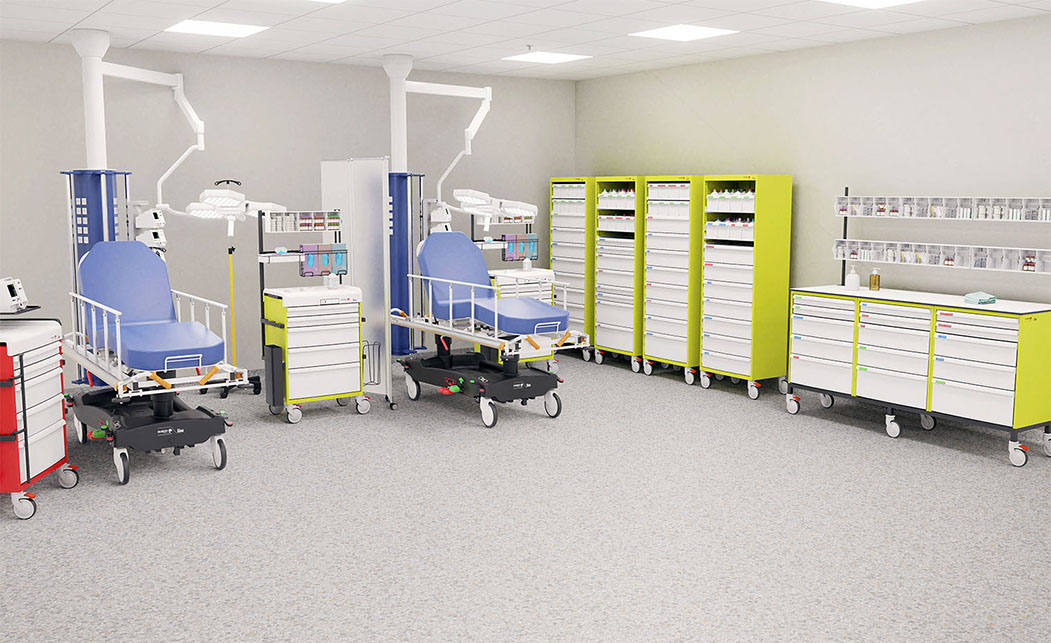 The Resuscitation room is a key point for emergency departments. HACARE provides you with practical and modular equipment.
Consulting room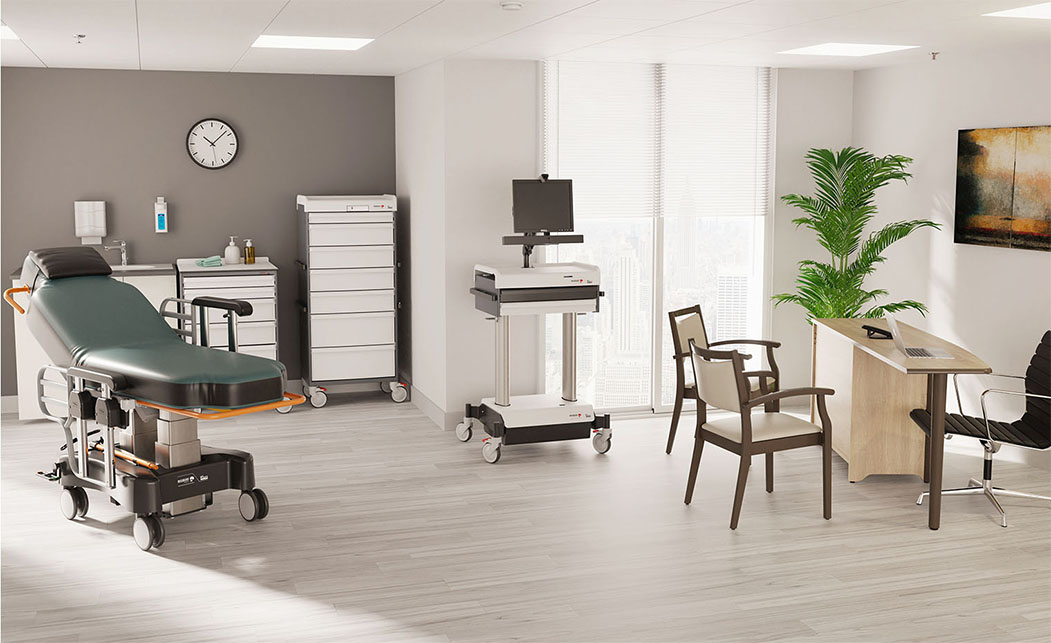 The using comfort of our furniture combined with our ambulatory chair, medical trolleys and cabinets will allow you to provide quality cares. The range of colors will give a tartness touch to your embellishment.
Plaster room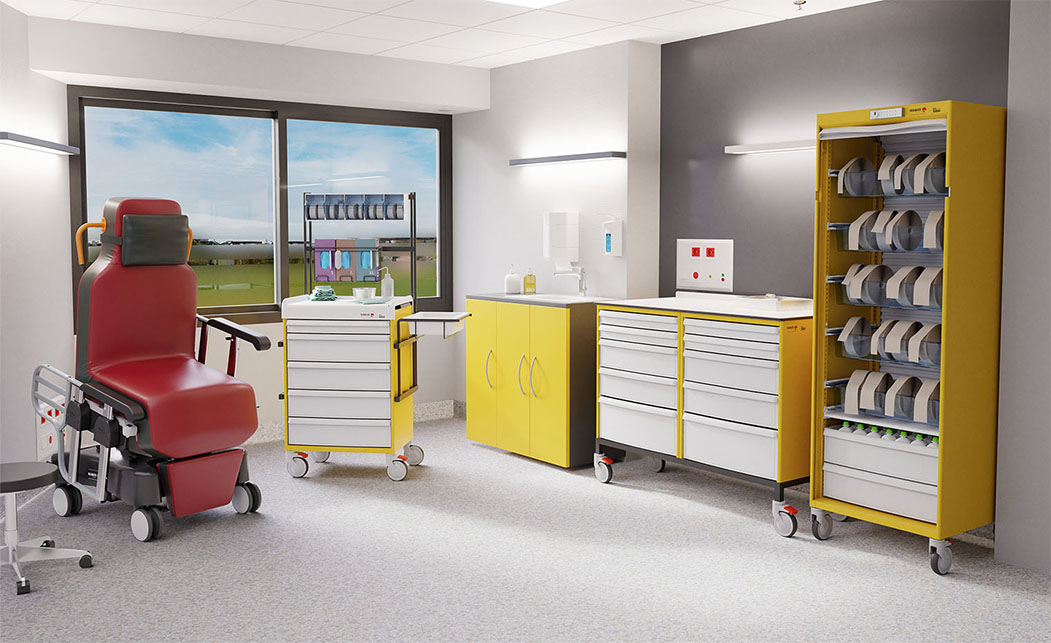 With our modular products, you can intervene with serenity and always have your medical devices next to you in the Plaster room